Regular price
$299.66 USD
Regular price
Sale price
$299.66 USD
Unit price
per
Sale
Sold out
The 18K Destiny Rose Necklace is an elegant and timeless accessory. Crafted from solid 18K gold, it features a mirror chain for added brilliance and a gold bar pendant with an engraved rose. This sophisticated piece is a classic addition to any outfit and makes an excellent long-term investment in gold.
Add a luxurious touch to your gifting with Severiana Fine Jewellery, excellent as a birthday gift, wedding gift, anniversary gift, bridal shower gift, bridesmaid gift, Christmas gift, graduation gift, Mother's Day gift, or thinking of you gift.
Packaged in our chic drawer-style box and includes a dusty rose jewelry pouch.
With our solid gold jewelry, you can confidently make a luxurious statement that transcends time and leaves an indelible impression on those around you. Perfect gift for special occasions, designed for timeless elegance to provide you with a luxurious and treasured gift.
Chain length: 18"
These are lightweight jewelry pieces. Made of 18 Karat gold, it is soft in nature and prone to dents and scratches. Delicate handling is required.
 PC82374+62301
We guarantee the gold purity of our Severiana Fine Jewellery collection. That's why they all come with a 30-day money back guarantee, giving you the peace of mind to purchase with confidence. Please see our return policy for more information.
Care Instructions

Care and Maintenance: Ensuring the Longevity and Shine of Your Solid Gold Jewelry

Solid gold jewelry is not only a beautiful adornment but also an investment that holds value over time. To keep your solid gold jewelry looking radiant and in pristine condition, proper care and maintenance are essential. In this page, we will provide you with practical tips and guidelines to help you ensure the longevity and shine of your cherished solid gold jewelry pieces.

1. Store Your Jewelry Properly

When you're not wearing your solid gold jewelry, it's crucial to store it properly to prevent scratches and damage. Store each piece separately in a soft pouch or jewelry box with individual compartments. This prevents them from rubbing against each other or other hard surfaces, which could cause scratches or abrasions.

2. Avoid Exposure to Harsh Chemicals

To maintain the luster of your solid gold jewelry, it's important to minimize its exposure to harsh chemicals. Chemicals such as chlorine, bleach, and certain cleaning agents can dull the shine and potentially damage the gold. It's advisable to remove your solid gold jewelry before swimming in chlorinated pools, engaging in household cleaning, or using any chemical products.

3. Clean Your Jewelry Regularly

Regular cleaning is essential to maintain the shine and brilliance of your solid gold jewelry. Here's a simple cleaning routine you can follow:

- Fill a bowl with warm water and a mild detergent or gentle soap.
- Place your solid gold jewelry in the bowl and let it soak for a few minutes.
- Gently brush the jewelry with a soft toothbrush or jewelry brush to remove any dirt or residue.
- Rinse the jewelry thoroughly under warm running water.
- Pat dry with a soft, lint-free cloth, ensuring that all moisture is removed.

Note: Avoid using abrasive materials or harsh cleansers, as they can damage the surface of your solid gold jewelry.

4. Polish Your Jewelry

Over time, solid gold jewelry may develop a patina or lose some of its initial shine. To restore its luster, you can polish your jewelry periodically. Here's how:

- Use a soft, non-abrasive polishing cloth designed for gold.
- Gently rub the surface of your solid gold jewelry in a back-and-forth motion.
- Pay special attention to any intricate designs or crevices.
- Avoid excessive polishing, as it can wear away the gold plating or surface finish.

5. Be Mindful of Wear and Tear

While solid gold is a durable material, it is not indestructible. To avoid unnecessary wear and tear, take the following precautions:

- Remove your solid gold jewelry before engaging in strenuous activities, sports, or manual labor.
- Avoid wearing your jewelry in environments with excessive heat or humidity, as it can cause damage or tarnishing.
- Be cautious when applying lotions, perfumes, or cosmetics. Allow them to dry completely before wearing your solid gold jewelry to prevent any potential residue buildup.

6. Regular Professional Inspection

Consider having your solid gold jewelry professionally inspected and cleaned by a trusted jeweler at least once a year. They can check for any loose stones, damaged clasps, or other issues that may need attention. Professional cleaning will help maintain the overall condition and ensure the longevity of your precious pieces.

With proper care and maintenance, your solid gold jewelry will continue to shine brilliantly and stand the test of time. By following these care guidelines, storing your jewelry correctly, cleaning it regularly, and being mindful of wear and tear, you can enjoy the enduring beauty of your solid gold pieces for years to come. Embrace the responsibility of caring for your cherished jewelry, and it will reward you with its radiant and timeless allure.
FAQs

Is gold-filled or gold-plated jewelry as valuable as solid gold jewelry?

No, gold-filled or gold-plated jewelry is not as valuable as solid gold jewelry. Gold-filled jewelry has a thicker layer of gold bonded to a base metal, while gold-plated jewelry has a thin layer of gold electroplated onto a base metal. The gold content in gold-filled or gold-plated jewelry is significantly lower than in solid gold jewelry, which affects its value.

What is the difference between karat and carat when referring to gold jewelry?

Karat (abbreviated as "k") refers to the purity of gold jewelry, while carat (abbreviated as "ct") is a unit of weight used for gemstones. In the context of gold, karat indicates the proportion of pure gold in the jewelry. For example, 24 karat gold is considered 99.9% pure, while 18 karat gold is 75% pure.

What are some common karat stamps found on gold jewelry?

Common karat stamps found on gold jewelry include 24k, 22k, 18k, 14k, and 10k. 24k is considered pure gold, while the other karat stamps indicate varying levels of gold purity mixed with other metals. The karat stamp is usually accompanied by a symbol, such as "k" or "kt," to denote karatage.

How can I identify the purity of gold jewelry using hallmark stamps?

Hallmark stamps typically include symbols or numbers that represent the purity of the gold. For example, a "916" stamp indicates 91.6% gold (22K), "750" stamp indicates 75% gold (18k), while a "585" stamp signifies 58.5% gold (14k). 

How can I ensure the purity of gold jewelry before making a purchase?

It's essential to buy gold jewelry from reputable and trusted sources. Look for jewelers who provide proper certification or hallmarking that guarantees the purity of the gold. Hallmarks are small stamps or engravings on the jewelry that indicate the karatage or purity level. Additionally, you can consider getting an independent appraisal of the jewelry to verify its purity.

Does the softness of gold make it more prone to scratches and dents?

Yes, the softness of gold makes it more susceptible to scratches, dents, and deformation when compared to harder metals. Gold jewelry can be easily marked or damaged if not handled with care.

Can the softness of gold affect the durability of gold jewelry?

Yes, the softness of gold can affect the durability of gold jewelry. Pure gold is more prone to wear and deformation over time, especially in items that are frequently worn or subject to daily wear and tear.

How does the softness of gold compare to other commonly used metals in jewelry?

Gold is generally softer compared to metals like platinum or silver, which have higher hardness and durability. However, gold's softness gives it unique characteristics and properties that make it highly valued and desirable in jewelry making.

Are there any special care instructions for soft gold jewelry?

Soft gold jewelry requires careful handling and maintenance. It is recommended to store it separately from other jewelry to prevent scratches, avoid wearing it during activities that could subject it to excessive force, and regularly clean it using appropriate methods and solutions to preserve its appearance.

How can I maintain the value and appearance of my gold jewelry?

To maintain the value and appearance of your gold jewelry, you should handle it with care and avoid exposing it to harsh chemicals, perfumes, or lotions that can tarnish or damage the metal. Store your jewelry in a separate compartment or soft pouch to prevent scratching. Periodic cleaning using mild soapy water and a soft brush can help remove dirt and maintain its shine.
Shipping Policy

We ship from Leduc, Alberta (Edmonton area).

At this time, we only ship within Canada and the US (see list of the states below).

International shipments (outside Canada) may be subject to import duties, taxes, fees, and customs duties. Customers are responsible for any applicable duties and taxes associated with their orders.

Shipping Address

We kindly ask that you please always double check the shipping/delivery address entered, especially if the gift is to be sent directly to your recipient's address. Please always review your order confirmation email to verify that all the information are correctly entered. Please contact us as soon as possible if something is amiss in your order details.


PLEASE NOTE: We are not responsible for lost packages due to incomplete (e.g. missing unit number) or incorrect shipping/delivery address provided by the customer. For returned packages on incomplete or incorrect address entered by the customer, the customer is liable to pay for any additional handling and shipping fees.

Shipment processing time

All orders are processed within 1-2 business days. Orders are not processed on weekends or Canadian Holidays. If we are experiencing a high volume of orders, shipments may be delayed by a few days.

Please allow additional days in transit for delivery.

Shipping rates & delivery estimates

We do not guarantee delivery dates.

Shipping charges for your order will be calculated and displayed at checkout. You will then have different options to choose from for your shipping method. Shipping costs vary depending on the size and the weight of the package.

Local Delivery

* We do local delivery within Leduc for FREE.

* For Edmonton and certain surrounding areas, a local delivery fee of $15 will apply.

Local Delivery are being made every Monday and Thursday, except holidays.

For same day, next day delivery or specific dates, please leave us a note upon your checkout or better yet contact us before placing your order. 

Local delivery option will appear upon checkout if the delivery address is within the areas covered.


List of States/Territory we currently ship to:

Alabama
Arizona
Arkansas
California
Colorado
Connecticut
Delaware
District of Columbia
Florida
Georgia
Idaho
Illinois
Indiana
Iowa
Kansas
Kentucky
Louisiana
Maine
Maryland
Massachusetts
Michigan
Minnesota
Mississippi
Missouri
Montana
Nebraska
Nevada
New Hampshire
New Jersey
New Mexico
New York
North Carolina
North Dakota
Ohio
Oklahoma
Oregon
Pennsylvania
Rhode Island
South Carolina
South Dakota
Tennessee
Texas
Utah
Vermont
Virginia
Washington
West Virginia
Wisconsin
Wyoming
Return Policy

This return policy only applies to our Severiana Fine Jewellery collection.

ALL products on our Severiana Fine Jewellery collection have a 30-day money back guarantee, which means you have 30 days after receiving your item to request a return, if gold purity is proven to be not as promised.

To be eligible for a return, your item must be in the same condition that you received it, unworn or unused, with tags, and in its original packaging. You'll also need the receipt or proof of purchase.

To start a return, you can contact us at info@kayinay.ca. Please note that returns will need to be sent to the following address: 

Kay Inay Gifts Inc.

4810 50th Ave

Leduc, Alberta T9E 6X9

If your return is accepted, we'll send you a return shipping label, as well as instructions on how to send your package. Items sent back to us without first requesting a return will not be accepted.

You can always contact us for any return question at info@kayinay.ca.

Damages and issues
Please inspect your order upon reception and contact us immediately if the item is defective, damaged or if you receive the wrong item, so that we can evaluate the issue and make it right.

Refunds
We will notify you once we've received and inspected your return, and let you know if the refund was approved or not. If approved, you'll be automatically refunded on your original payment method within 10 business days. Please remember it can take some time for your bank or credit card company to process and post the refund too.


If more than 15 business days have passed since we've approved your return, please contact us at info@kayinay.ca.
View full details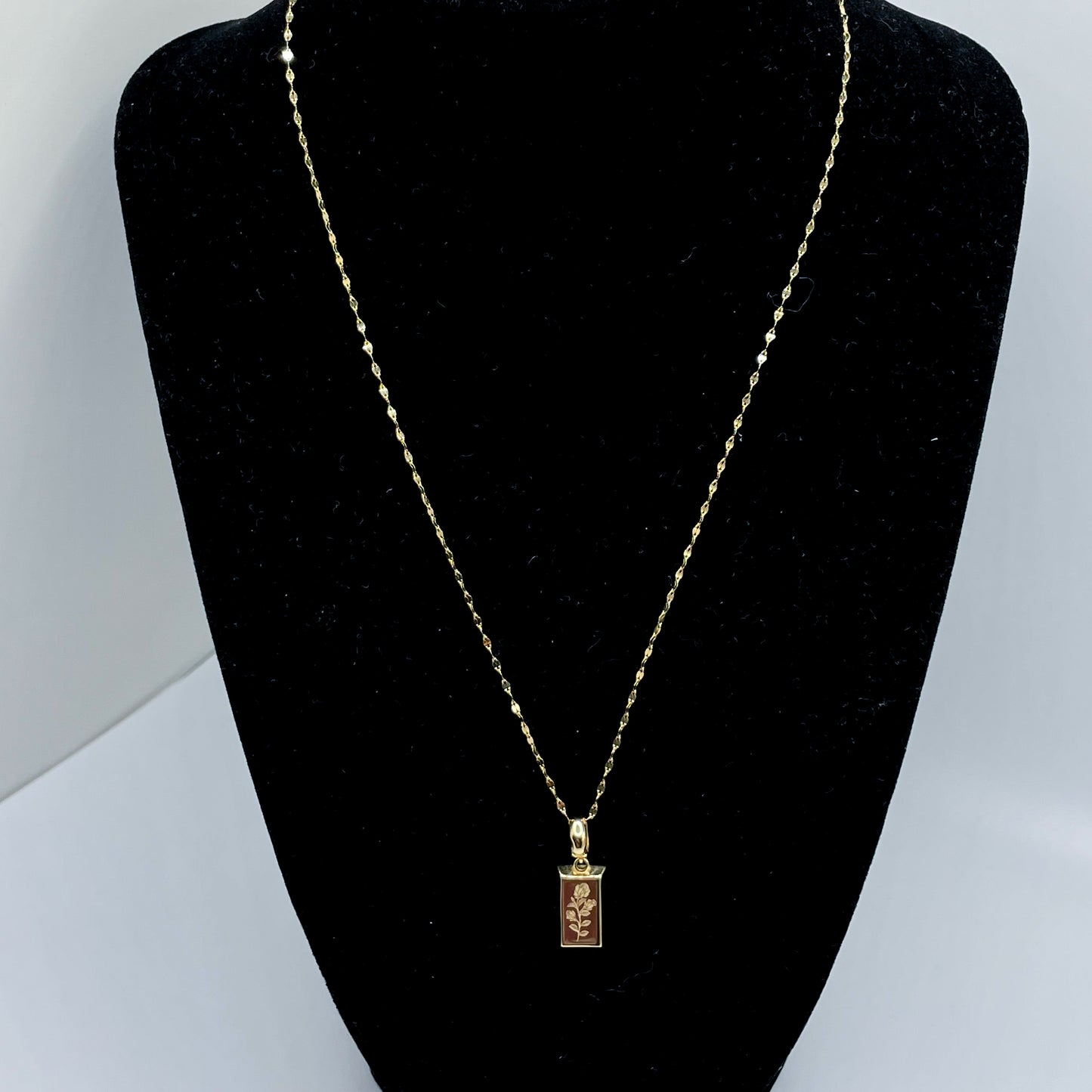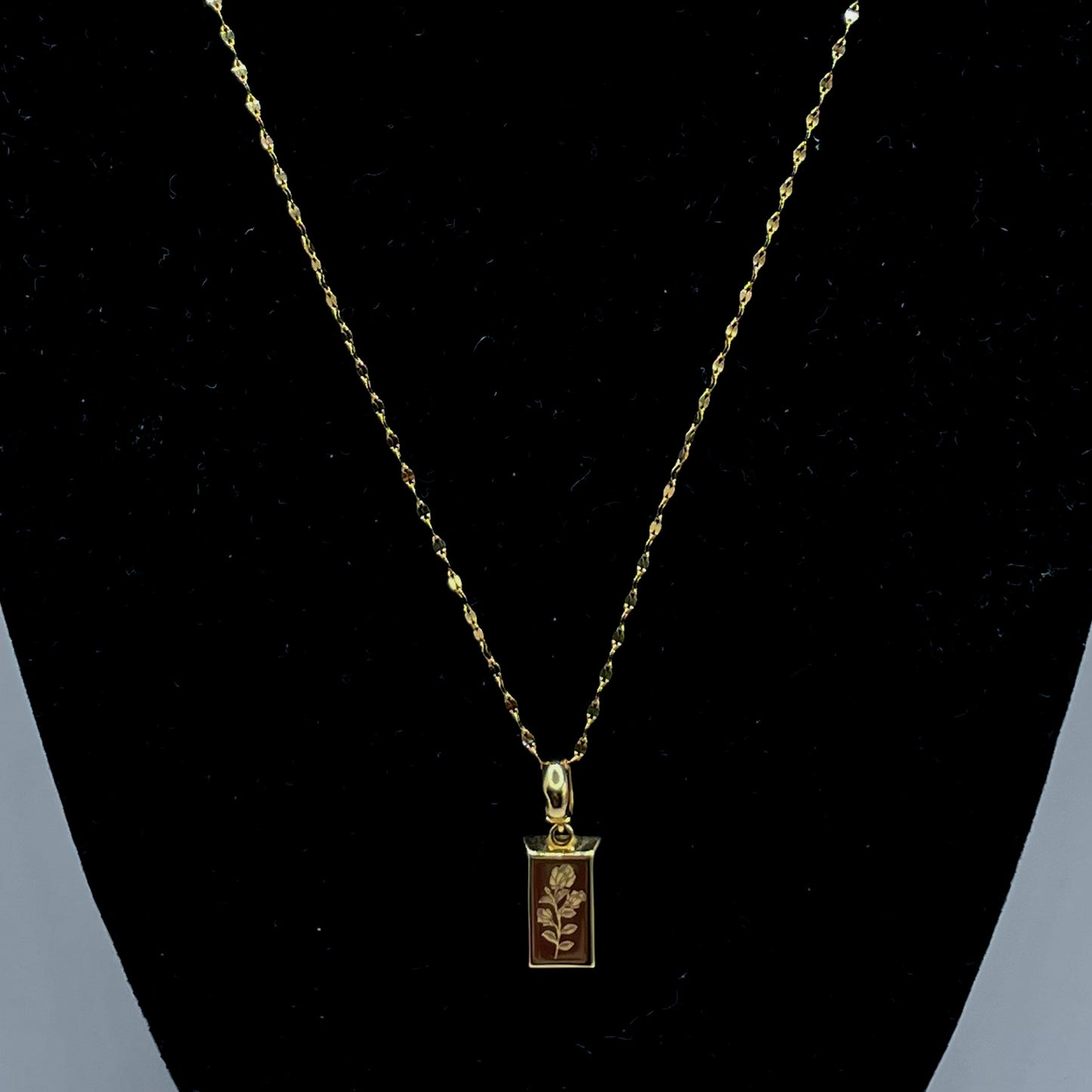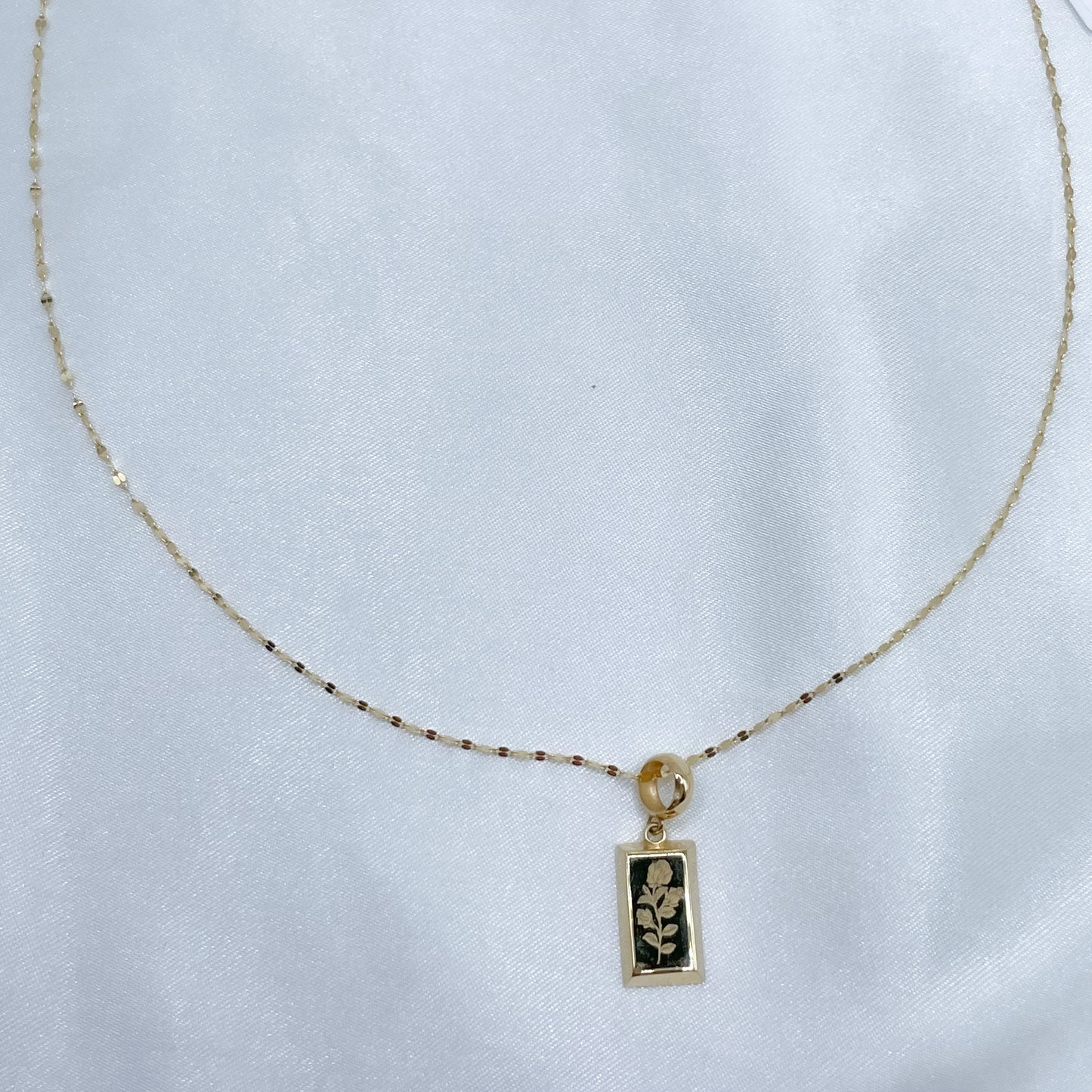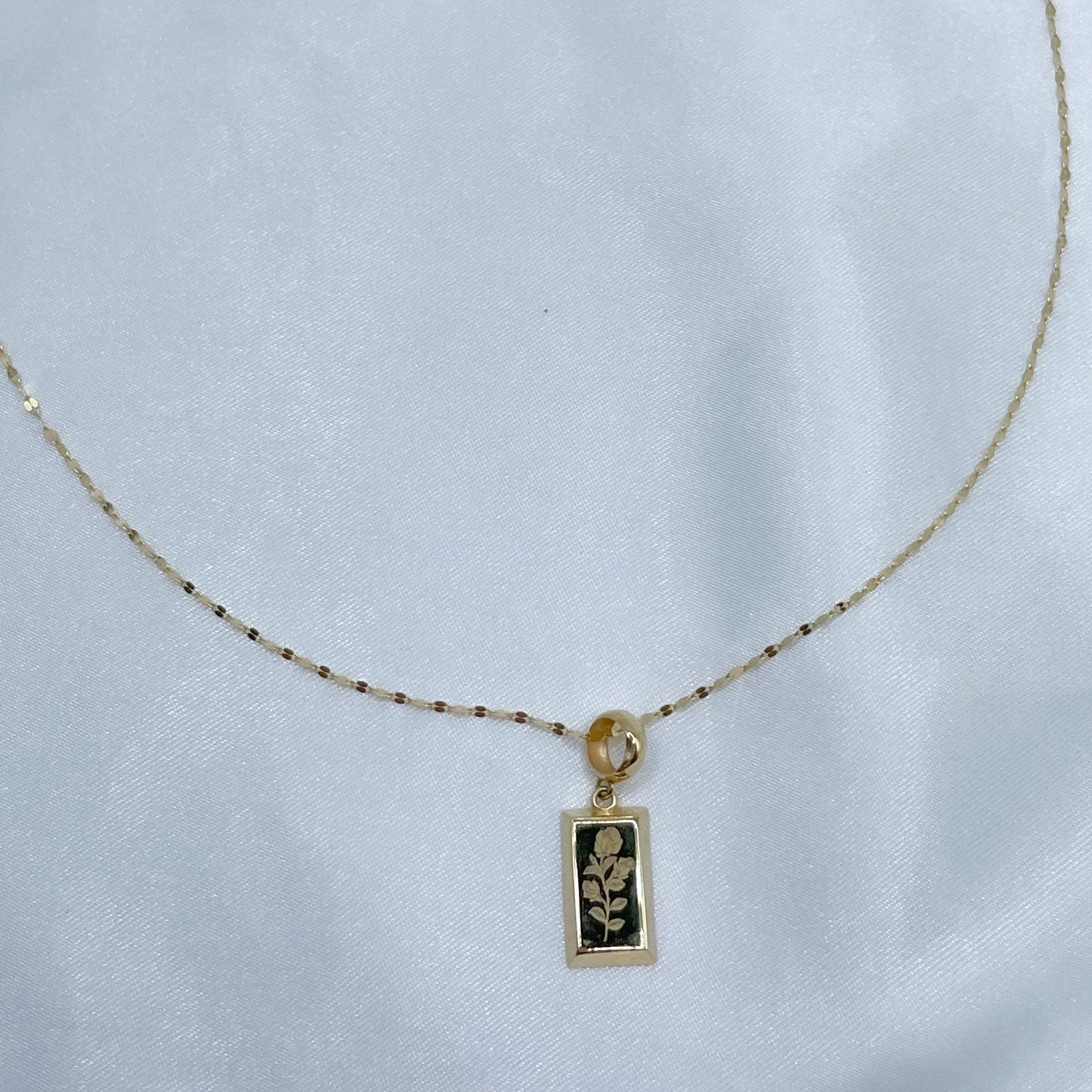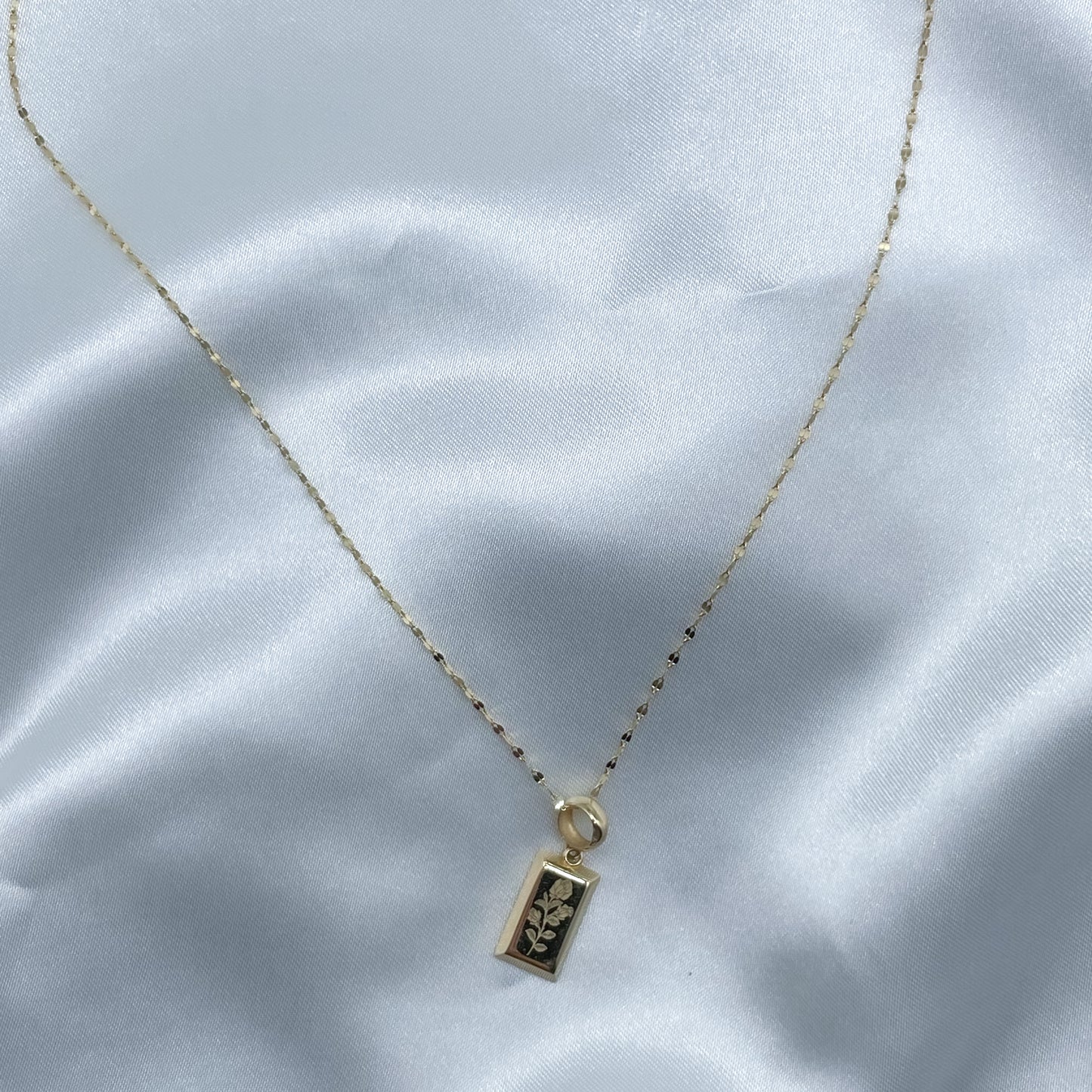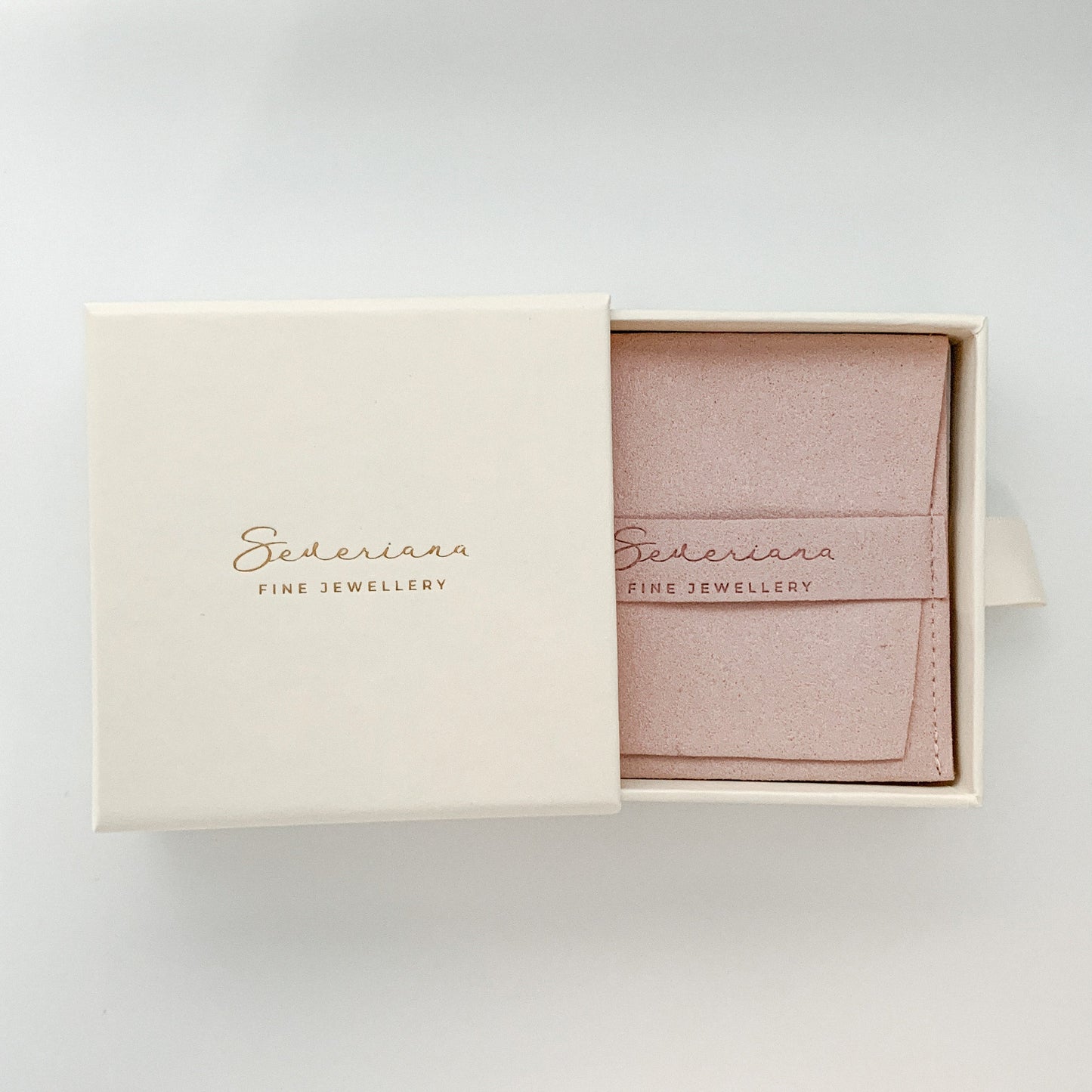 Severiana Fine Jewellery: Affordable Solid Gold Jewelry in Canada
Welcome to Severiana Fine Jewellery, your destination for affordable and exquisite solid gold jewelry in Canada. Crafted from a minimum of 18 karat gold, our collection offers luxurious pieces that make perfect gifts for any occasion. We take pride in our commitment to great quality and affordability. Join us as we explore the allure of Severiana Fine Jewellery and discover why our gold jewelry is the ideal choice for luxury gifts, gold investments, and supporting local Canadian talent.
Affordability
At Severiana Fine Jewellery, we believe that everyone should have access to the beauty and elegance of solid gold jewelry. Each piece from Severiana Fine Jewellery is designed to make a statement and bring joy to the wearer, all at a price that is accessible to a wide range of budgets.
Purity of Gold
Our commitment to quality is exemplified by our use of a minimum of 18 karat gold in our jewelry. With a gold purity of 75%, 18 karat gold offers a balance of elegance and durability. This high-quality gold ensures that your jewelry not only shines with timeless beauty but also retains its value over time. By choosing Severiana Fine Jewellery, you invest in a piece that is not only affordable but also holds inherent value, making it a wise choice for those looking to invest in gold.
Luxurious Gift
Severiana Fine Jewellery offers a stunning collection of solid gold jewelry that is perfect for gifting on any occasion. Whether you're celebrating a birthday, anniversary, or special milestone, our pieces are designed to make a lasting impression. From delicate necklaces and bracelets to intricate rings and earrings, our selection encompasses a range of styles and designs to suit every taste and personal style. Each piece is thoughtfully crafted to ensure that it becomes a cherished symbol of love and appreciation.
Investment
Investing in gold is not only a sound financial decision but also a way to indulge in luxury and beauty. By choosing Severiana Fine Jewellery, you have the opportunity to invest in solid gold jewelry that combines aesthetics with potential financial security. Gold has long been recognized as a valuable asset, and its value has historically appreciated over time. Your purchase from Severiana Fine Jewellery not only allows you to enjoy the beauty of gold but also provides you with a tangible investment that can be passed down as a family heirloom.

Severiana Fine Jewellery brings you affordable yet stunning solid gold jewelry in Canada. Crafted from a minimum of 18 karat gold, our collection combines quality craftsmanship, affordability, and timeless beauty. Whether you're looking for a luxury gift for a loved one, a solid gold investment, or a way to support a local Canadian business, Severiana Fine Jewellery has you covered. Indulge in the allure of our affordable solid gold jewelry and experience the perfect blend of beauty, value, and local support.