Shop local, plant a tree and support a cause.
Featuring our In-House Brand of Affordable Luxury - Severiana Fine Jewellery
We believe that everyone should have access to the beauty and elegance of solid gold jewelry. Crafted from a minimum of 18 karat solid gold, our collection combines affordability and timeless beauty. Indulge in the allure of our affordable solid gold jewelry and experience the perfect blend of beauty, value, and local support.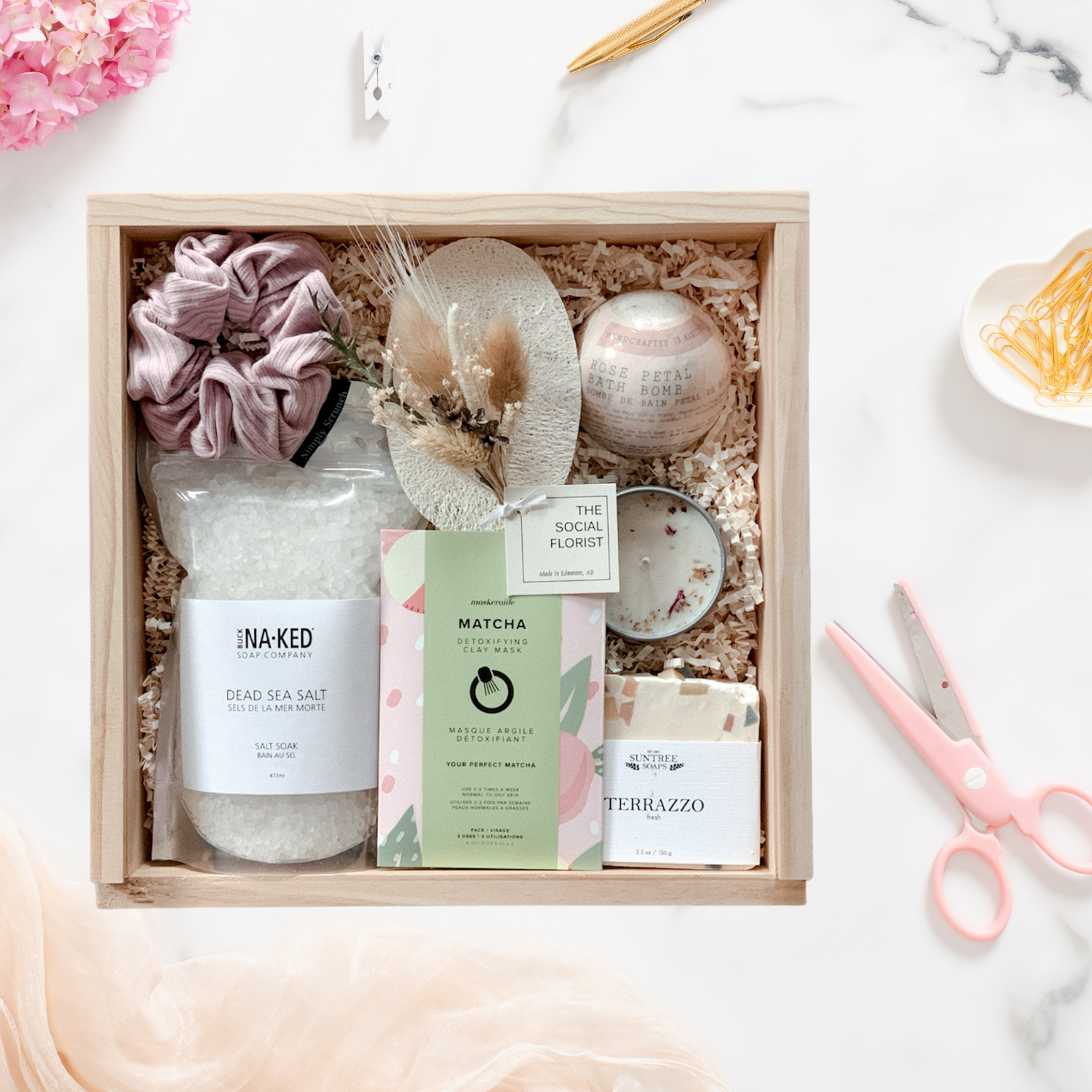 Care Packages Canada
Our curated gift boxes are designed to help people relax and unwind with the things they need. Each gift box comes with products from local businesses across Canada. With our self-care gift boxes, you can give the gift of relaxation and rejuvenation. Unwind, recharge, and relax —with our care packages that give back.
Care Packages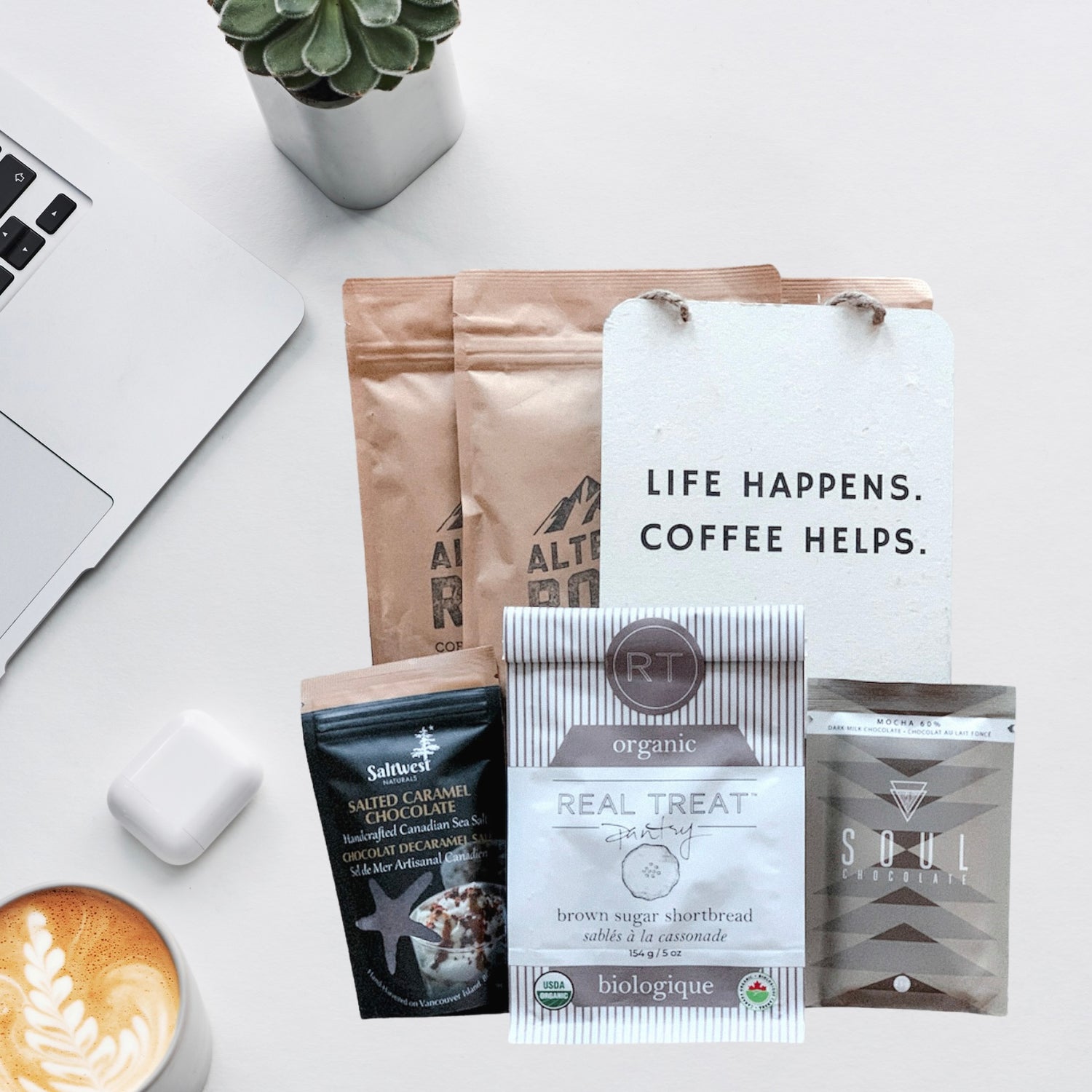 Corporate Gifting
Are you looking for a thoughtful way to show your clients and business partners how much you appreciate them? Or maybe you're looking for a unique and thoughtful gift to give customers or vendors during the holidays? Kay Inay Gifts Inc. has the answer! You can get the best of both worlds with our custom branded gift boxes. With our corporate gifting service, we support small businesses and help you give back to your community.
Corporate Gifting Service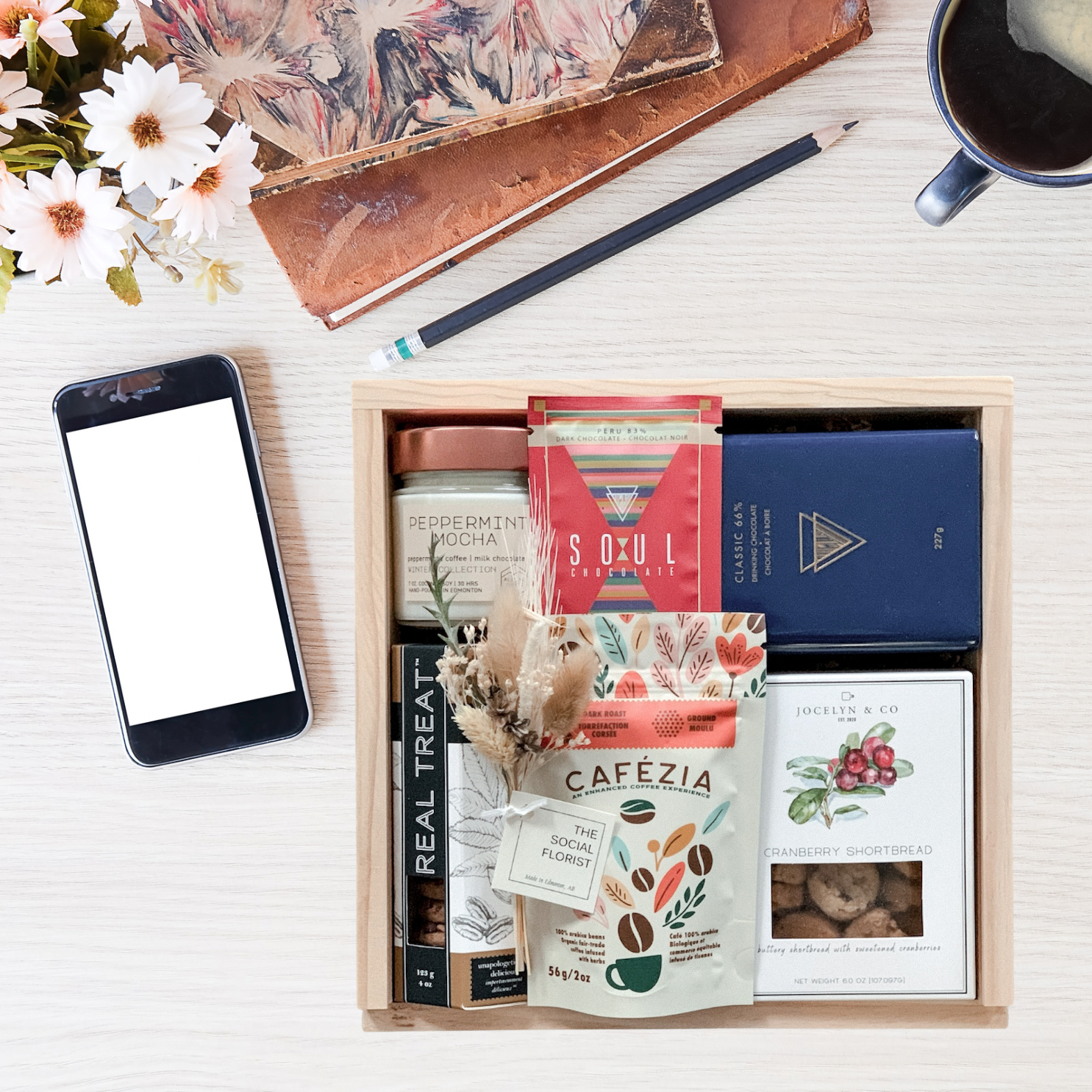 Build Your Own Gift Box
At Kay Inay Gifts, we'd love to help you create a custom gift box that will suit your needs and budget, for any event and occasion. We have local gift items for every occasion and event. With our Build-Your-Own Gift Box option, it allows you to choose products that reflect the values, interests or needs of your loved ones and have them delivered right to them. Build your own gift box and fill it with your favourite local products from small businesses across Canada.
Build Your Own Gift Box
Thank you for considering us for your gifting needs.
At Kay Inay Gifts, we take pride in simplifying the art of gift-giving. By choosing our thoughtfully curated gift boxes, you not only express your sentiments to your recipient but also contribute to the welfare of the local community. When you shop with us, you're making each day a tad more special through meaningful, purposeful, and heartfelt gifts.

Our curated gift boxes can be conveniently delivered across the country. You have the choice to explore our pre-curated gift box collection, or if you prefer, you can customize your own to add a personal touch. We're here to assist you in creating a gift box that perfectly aligns with your unique needs and budget, no matter the event or occasion.

With us, your gifting experience is not just about the gift itself; it's about the impact it creates and the joy it spreads. We look forward to making your gift-giving experience a meaningful and purposeful one.